Move your gas with Kleenheat during the competition period to be in the running to win a Dyson V15 Detect vacuum worth over $1,300!*
*Terms and conditions apply
Building or connecting your new home to natural gas?
Getting started with Kleenheat is easy! In a few minutes we can have your account set up and ready for your builder or gas fitter to install a natural gas connection.
We make moving easy
Moving can be stressful but taking Kleenheat with you doesn't have to be. We offer quick and easy solutions for existing customers and those ready to enjoy better value with WA's local gas provider.
Less stress, more savings
Unpack better value energy and settle into your new home with a plan to suit your household complete with hassle-free savings on natural gas usage charges.
Go carbon neutral
If you opt-in to our Carbon Offset Program, your contribution will cover the cost of acquiring offset units to balance out the emissions relating to your natural gas usage*.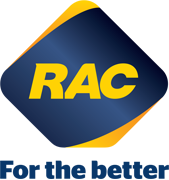 Exclusive savings for RAC members*
We've partnered with RAC, another homegrown WA brand so that we could provide better value to local households, through an exclusive offer for natural gas and LPG cylinder customers.
We're here to help
If you have questions or just want to talk to a real person, try calling our dedicated moving hotline on 1300 650 687 to speak with our award-winning customer service team.
Frequently asked questions
Opening an account is free and takes just a few minutes online or over the phone on 13 21 80. You can spend more time turning your new house into a home and looking forward to better value natural gas.
No – we'll save you the hassle. As part of our normal process, Kleenheat lets your property's existing provider know you've chosen better value energy with WA's local supplier.
Absolutely. Switching to Kleenheat in your rental property is quick, easy and free – takes just a few minutes online or over the phone on 13 21 80.
We'll manage all the changes from our end, with no transfer fees, cancellation fees or lock-in contracts delivering greater flexibility for renters.
Firstly, contact a local gas fitter for scope and costs for your new gas connection. Once confirmed, they'll make all the necessary arrangements with ATCO Gas, who looks after WA's natural gas network. You can then sign up for a new gas connection online or call us on 13 21 80 to get your natural gas account up and running.
Locate your gas meter and check the valve is turned to the vertical "on" position. It's also possible your meter may have been shut off when your home's previous tenants moved out – contact us on 13 21 80 for details.
Remember, if you suspect a natural gas leak, leave the area immediately and contact ATCO Gas on 13 13 52.